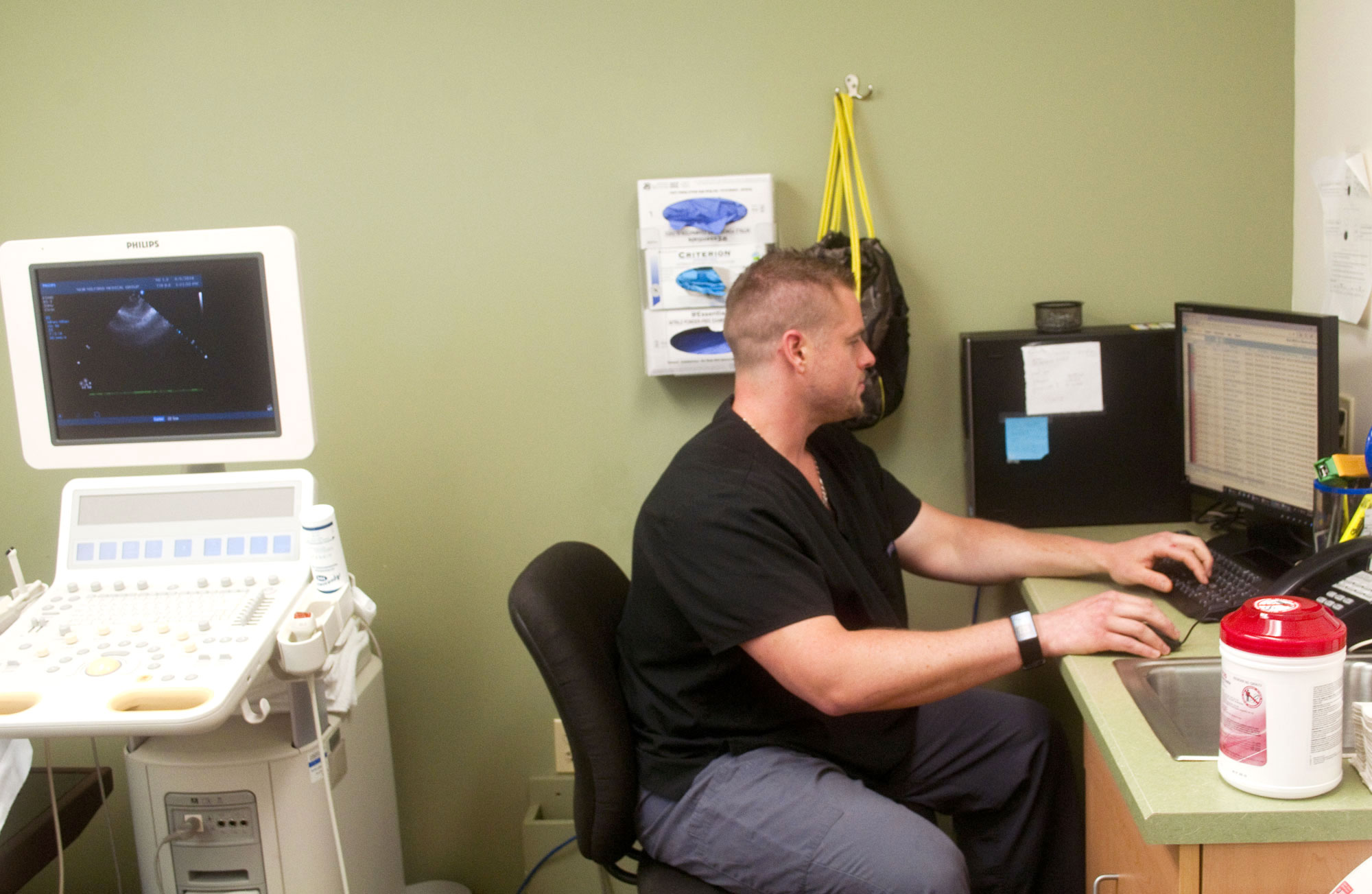 An Echocardiogram is a noninvasive procedure that uses sound waves (ultrasound) to evaluate your heart. It can give us information about the overall size of your heart, the size of each individual heart chamber, the functioning of the heart valves, and how well your heart functions. No special preparation is necessary.

You will wear a hospital gown and you will lie on a table for the test. Our technician will apply a clear gel to your chest to help the ultrasound sensor slide around easily. The sensor, which looks like a small microphone, is moved over the chest area to produce an image of the internal structures of the heart. A picture will appear on a TV screen and the technician will slide the sensor back and forth on your chest to see your heart from many different views.

The pictures will be recorded by the machine for viewing later by either Dr. Levine, Dr. Tyler, or Dr. Katz. The test will take from 30 to 45 minutes.

It may take up to one week for the study to be interpreted and relayed to the patient.
For a more detailed description of each procedure as well as safety information, please click here